This app was based on the simple concept of sliding an elevator up and down in order to save people from falling into the empty shaft.
Download link : (https://itunes.apple.com/us/app/elevator-madness/id921223362?mt=8)
Note: My apps are listed under Peter Mesnik because I am too young to sign the developer agreement.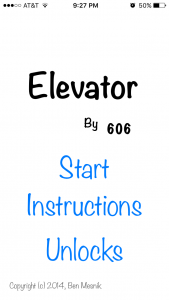 The main menu screen allows for you to either start the game, read instructions, or purchase unlocks.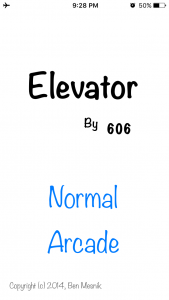 The two different game modes. In Normal mode, the elevator shaft moves closer to the hallway, then moves back and the people speed up, after that another person shows up and eventually they both speed up. In Arcade mode, two people show up immediately and both speed up gradually.


The total score unlocks include extra lives and different animations.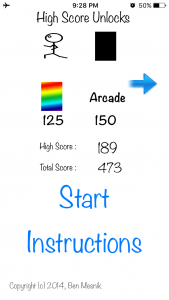 The high score unlocks include a rainbow colored elevator and Arcade mode.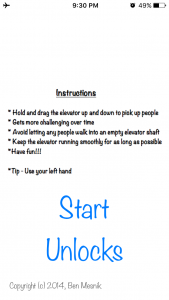 There are also some brief instructions.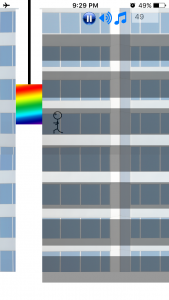 Here is a screenshot of the game itself.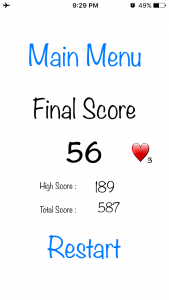 Once a person falls into the shaft, you lose and this screen pops up. You have the choice to either use an extra life and continue from where you just were, restart into another round, or exit to the main menu.